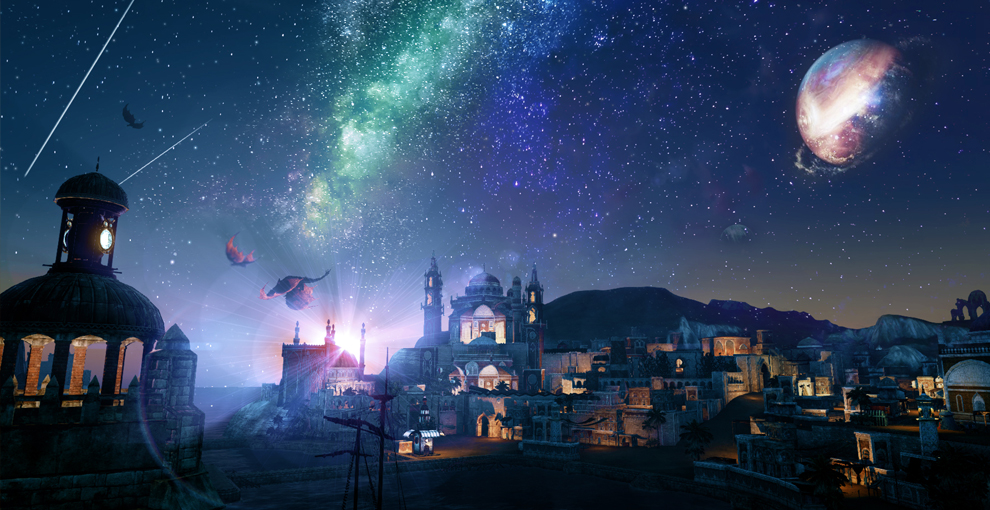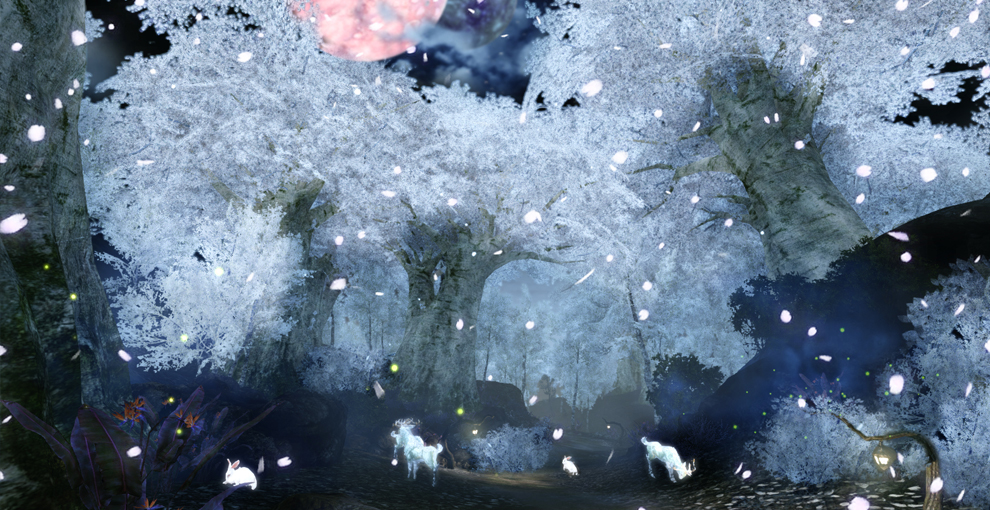 ArcheWorld
A virtual world that recognizes users' ownership of digital assets
ArcheWorld is the first seamless, open-world MMORPG that utilizes NFT(Non-Fungible Token) based on blockchain technology.
We recognize the users' ownership of various items such as land, houses, pets, vehicles and gears in ArcheWorld by minting them into NFTs.
01
Mainnet
ArcheWorld is live on BORACHAIN Mainnet.
Klaytn Chain is the L1 chain and BORACHAIN is the L2 chain on the Klaytn chain.
02
Private Chain
Although the issues of basic process speed and gas fee are resolved by using the L2 chain,
public chain has limits as to handling all active user exchanges unique to MMORPGs.
Thus, all in-game exchanges will be recorded on the private chain and when BSLT moves out of the game (i.e. to individual wallets, etc.), such transactions will be recorded on the public chain.
All transactions on private chain will be completely accessable in the form of a Scope on a website for the sake of transparency.
03
Blue Salt (BSLT)
ArcheWorld's Basic Service Token
Blue Salt (BSLT)is derived from one of the traditional game elements of ArcheAge - Blue Salt Brotherhood.
BSLT can be acquired by swapping, purchasing Pre-package needed for gameplay, various airdrop occasions and trading with Archeum and materials among users in the Exchange.
Blue Salt (BSLT) can be used to trade NFT products or swapped into BORA to be cashed.
Decentralized Exchange
NFT
Official Fandom Card NFT, as well as in-game assets such as land, houses, pets, etc.
01
The first-ever ArcheWorld Fandom Card NFT sale (Ended)
Exclusive benefits for the official Fandom Card holders of ArcheWolrd,
the first-ever NFT game from XLGAMES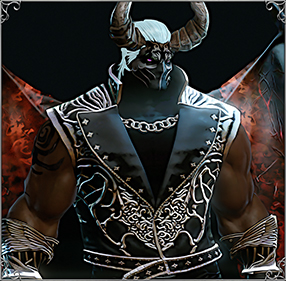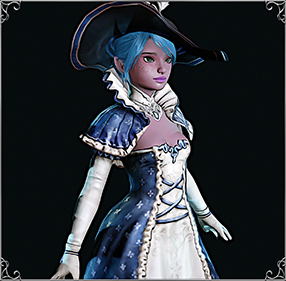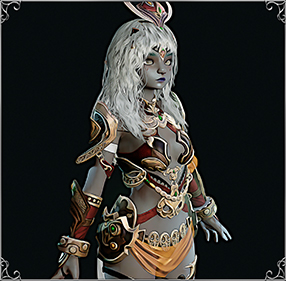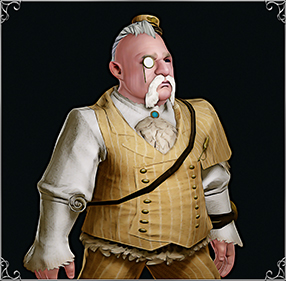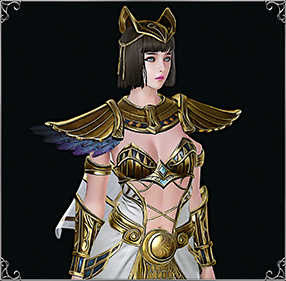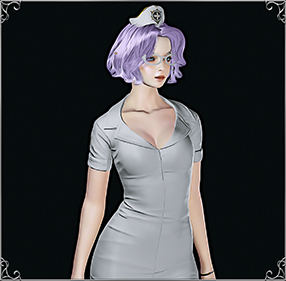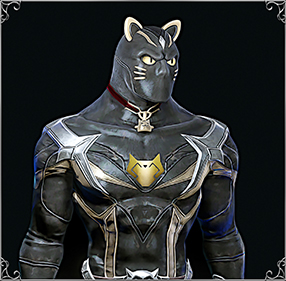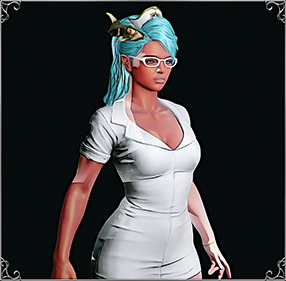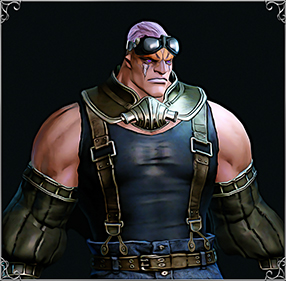 (Ended) Fandom Card NFT Mint
April 4th(Mon) ~ 6th(Wed), 13th(Wed) 2022 at 8:00pm (UTC+9)
Prepare to mint at 7PM / Start minting at 8PM / Minting ends at 9PM
First Phase [50% off] 300 KLAY

Special Whitelist Mint
295 Basic cards, 5 Rare cards

Second Phase 600 KLAY

Whitelist Mint
2,108 Basic cards, 17 Rare cards

Third Phase 600 KLAY

For those who have pre-registered (except for those on the whitelist)
Remaining cards

Fourth Phase 600 KLAY

Applicants for the 4th minting(first-come, first-served)
900 basic cards out of remaining cards
Previleges for Fandom Card NFT Holders
All Card Holders

Unique UCC images can be applied to
ArcheWorld items
Additional benefits will be provided after game launch

Rare Card Holders

100% guarantee of priority rights to buy mansion-sized land

Holders of 3 or more Cards
before Launch of ArcheWorld

Land NFT Airdrop
The Fandom Card NFT which will give you the chance to be whitelisted for Land NFT mint consists of 2,600 [basic] male/female cards from each race of ArcheAge and 25 [rare] Yata, Greenman, Dairy Cow cards.
The total number of cards issued is 2,625. A total of 2,425 cards [including rare cards] will be available for minting, while the company keeps the remaining 200 [basic] cards for partnership in the future.
ArcheWorld Fandom Card NFT will be randomly distributed to those who succced in minting. (Including Rare cards)
You can only purchase one Fandom Card NFT per wallet during the entire period. (i.e. if you fail to purchase one on your first day, you can reuse the same wallet for purchase on the second day.)
Anyone can apply for the 4th minting through Discord from April 7(Thu) to 12(Tue), 2022 (UTC +9) (Participants of 1st ~ 3rd minitng are also eligible.)
02
ArcheWorld Official Land NFT
Owning a Land NFT means that you retains permanent ownership of the designated land on ArcheWorld's seamless open world.
Land NFT owners can build and use their own building to produce Archeum, or lease the land to others and receive monthly rent (BSLT) from tenants.
Blue Salt(BSLT) can be exchanged for BORA to generate revenue.
Land NFT consists of MEGA (1,936㎡), EXTRA LARGE (1,152㎡), LARGE (768㎡), MEDIUM (384㎡), STANDARD (256㎡) sizes.

You can participate in Land NFT minting by referring to the ArcheWorld announcement.
03
ArcheWorld Equipment Item NFT
Owning an Equipment Item NFT means that you retain permanent ownership of the equipment item on ArcheWorld's seamless open world.

Users can convert Equipment Item over 6T into NFT, and Polygon/Klaytn chains are supported.
Equipment Item NFT can be freely traded and transferred between Asia/NA&SA server.
Roadmap
Completed and To-Be-Completed Milestones
ArcheWorld Whitepaper
Phase
01
ArcheWorld Preview Website

SNS Channels Live

First Batch of Press Releases

Pre-Registration Event

ArcheWorld Fandom Card NFT Mint

ArcheWorld Whitepaper

Land NFT Pre-Sale

AlphaPass Test
02
ArcheWorld Grand Opening

DEX (BSLT/BORA)

Multi-Language Game Client

In-game Exchange

Land NFT Rent Control Function

NFT Marketplace Launch

Fandom Card Staking System

Instance Dungeon Content

Equipment Item NFT Conversion System
03
ArcheLife BSLT Staking System

Marine Lands, Naval Battles and Ships

Production Ranking and Lumia

Ancestral Skills
04
Dwarf Race Unlocked

Gunslinger Skillsets Unlocked

Vehicles and Inland Trade

New PvP Battlefield
05
Siege Content Unlocked

Warborn Race Unlocked

Malediction Skillsets Unlocked

Character NFT Conversion System

User Voting Content
Next
The Roadmap will be periodically updated. Stay tuned.
Partner
Together with
KAKAOGAMES
METABORA
SANDBOX
PLANETARIUM